Twitter, YouTube, and many other services have built-in bookmarks and playlists encouraging you to save content for later. I encourage you to try using a third-party service instead of them. Raindrop is a great alternative.
Platforms want to lock you down, and it's easy to save everything right there, but you will likely end up with an endless stream of saved notes you will never revisit.
The main problem with Twitter bookmarks is that they are not very user-friendly. It is difficult to find the tweets you have bookmarked, as they are not organized in any manner. There is no way to search for bookmarked tweets, making it even more difficult to quickly find the tweets you have marked for future use. And most importantly, if the author deletes the original tweet, you will be left with nothing.
YouTube playlists have similar problems. Yes, YouTube provides you with folders, and you can use playlists as intended, although I wonder how important that functionality is. But if the video is deleted, you won't even be able to figure out what it was, as there's no title. And you can't search through your playlists.
Enter Raindrop.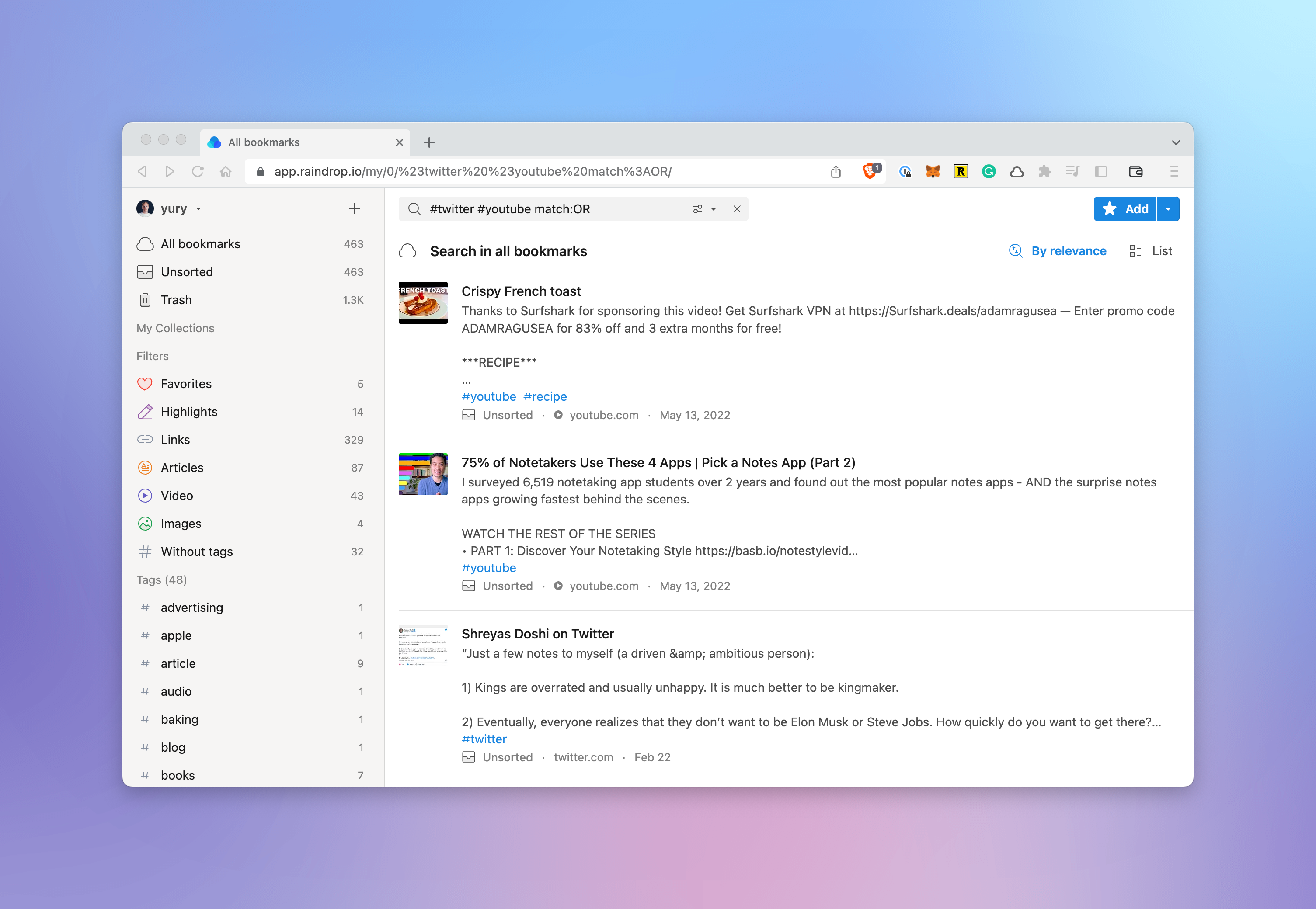 Raindrop is an all-in-one bookmark manager that lets you save any pieces of content, from links and entire articles to tweets, YouTube videos, and separate images. You can organize everything with folders or tags. On top of that, Raindrop provides a powerful search. It can even be used as a read-later app.
If you pay for the subscription, Raindrop will parse all text from saved pages and save a permanent copy – forever. Even if the original website is gone, you can still access it.
All of that functionality allows you to bookmark tweets and YouTube videos, organize them, and find specific pieces via search.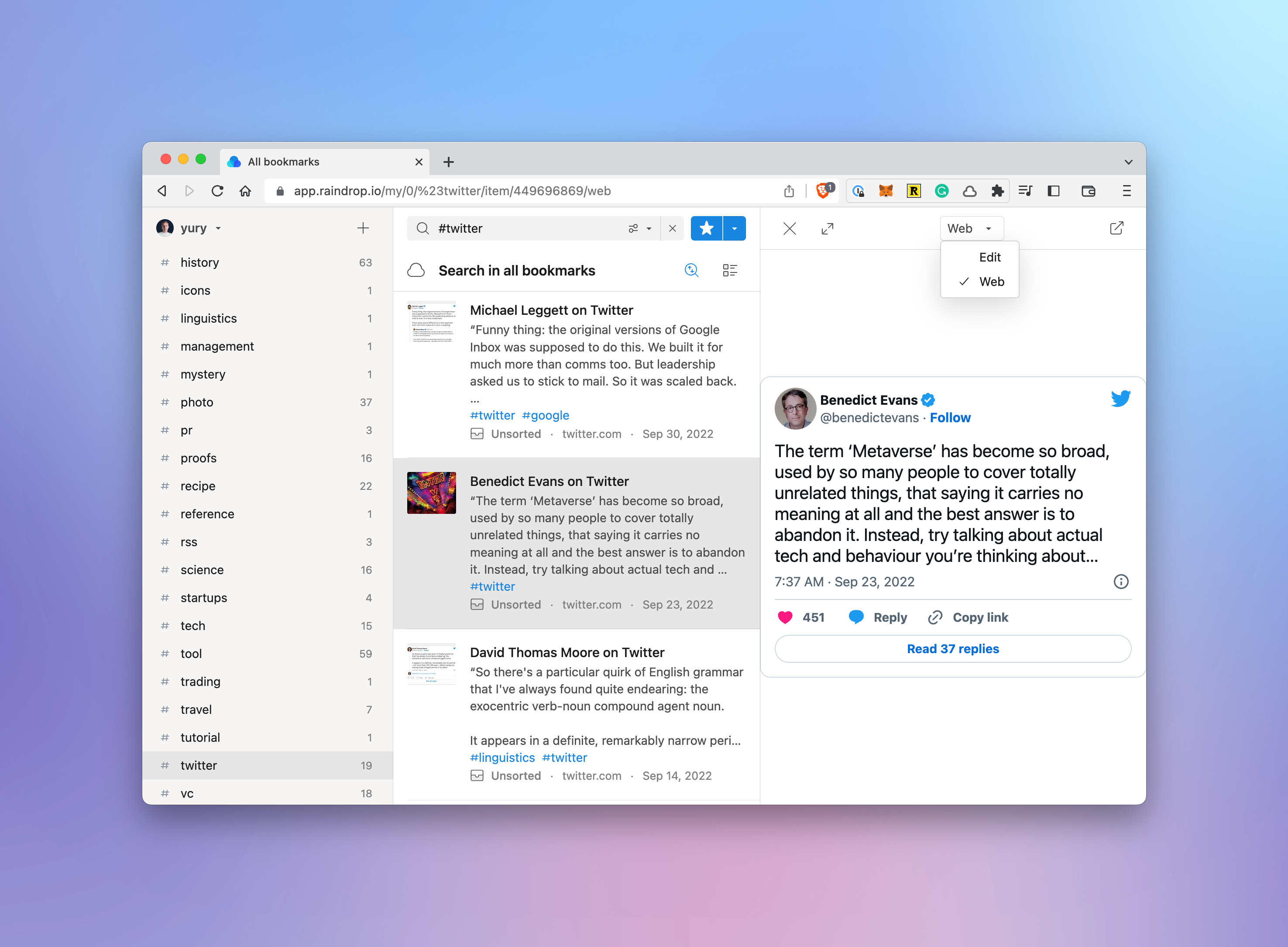 Raindrop has great apps for the web, Mac, and iOS. You can save anything with a public link using browser extensions and iOS share sheet. That is an important limitation. Instagram is probably one of the largest offenders with its "Saved" functionality. Yes, you can save a link to an Instagram post, but Raindrop won't be able to parse anything via this link or save any descriptions. That's why I don't like when people share recipes on Instagram – but you can save everything manually if you are willing to spend more time.
I find Raindrop extremely useful for saving any kind of guides, tutorials, great services, and utilities I might need one day, libraries of content, and design mock-ups – everything I don't need daily but might require later. Even its free version is extremely capable.
***
Raindrop gives you control over your bookmarks, allows you to export them if needed, and integrates with Zapier if you want to build a complicated workflow. You can even share collections with a public link accessible to anyone.