Posts tagged with
productivity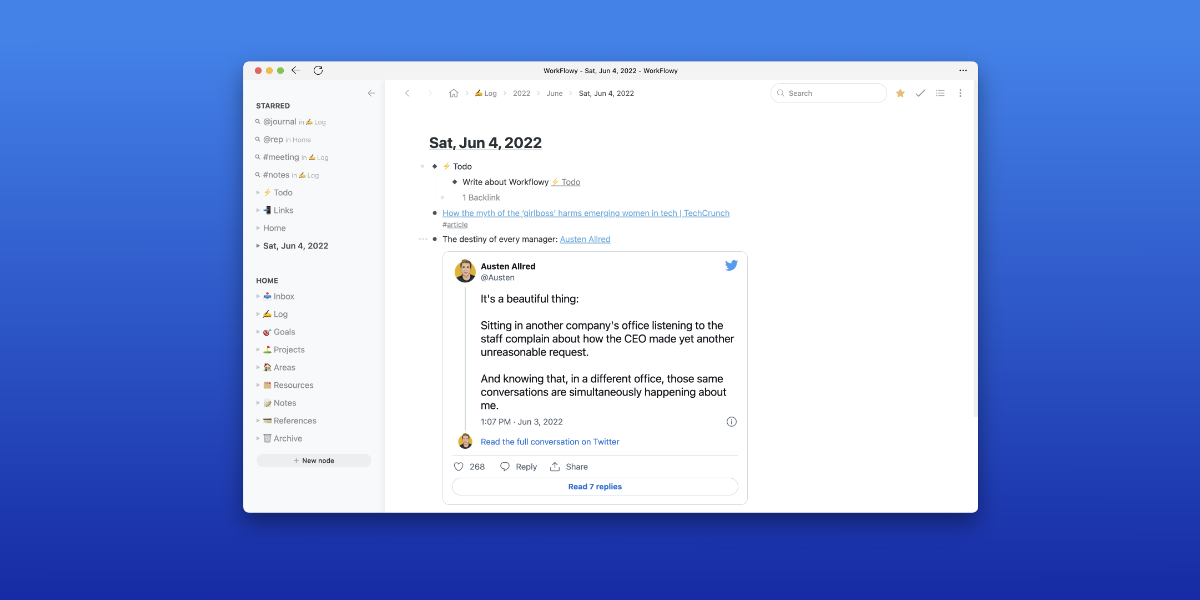 Time and time again, I'm getting back to WorkFlowy as my primary system for notes and knowledge storage. It is truly a bicycle for the mind that helps you structure your thoughts while providing unparalleled flexibility.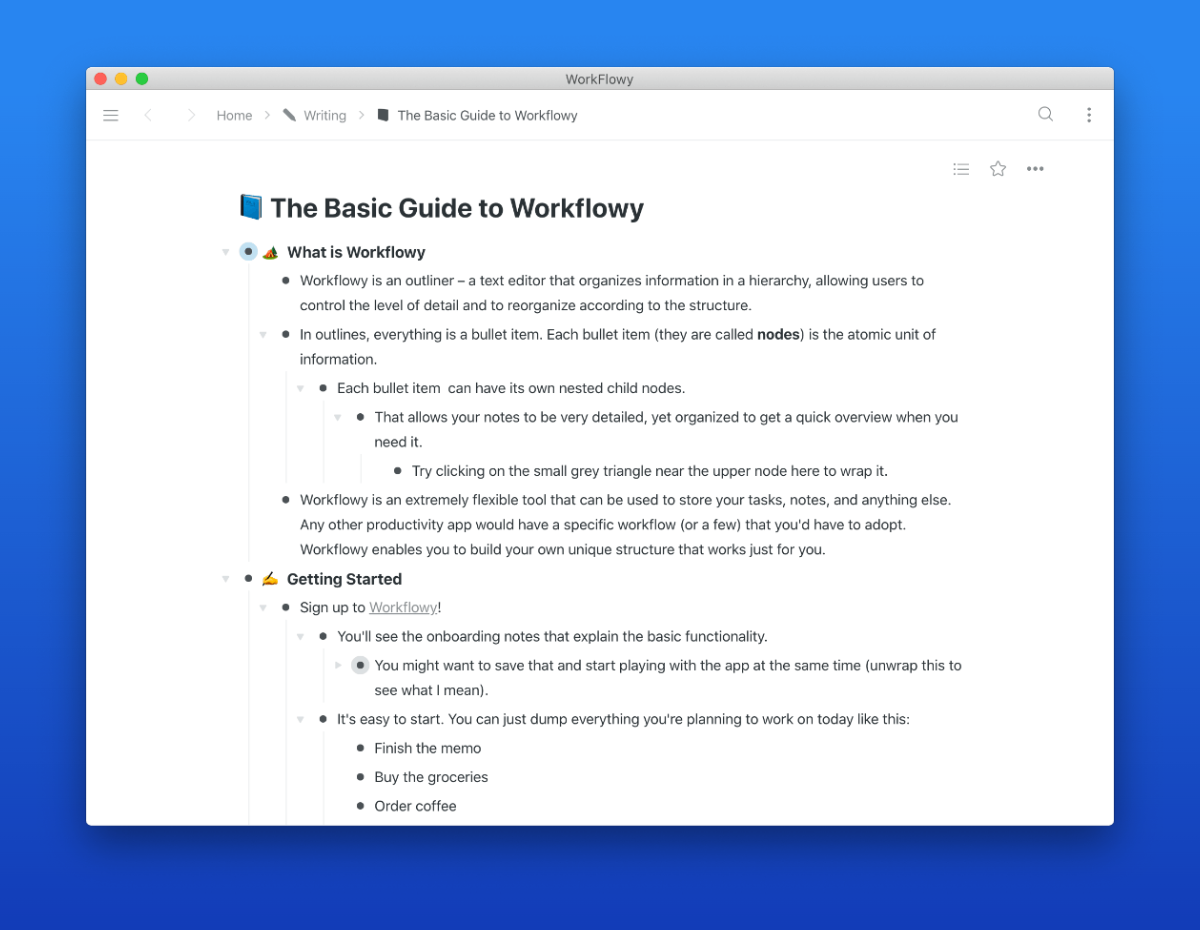 I've updated my guide to Workflowy, the king of outliners, that I wrote almost two years ago. Since then, Workflowy has added many great features, including rich media support and backlinks, which made the previous iteration feel incomplete.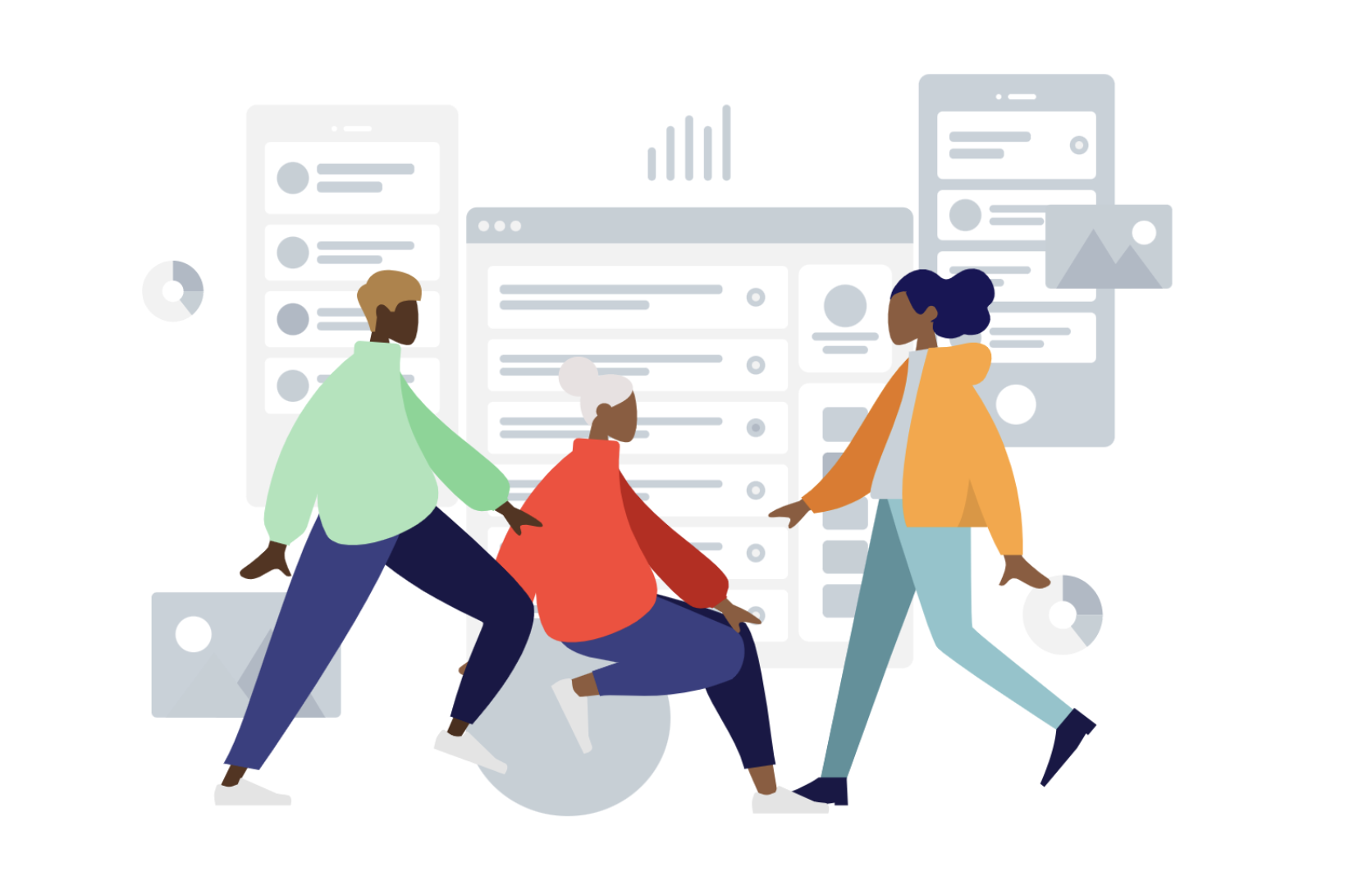 I've always been interested in learning all the various ways and workflows people have for their notes and tasks. There's a reason why software in this particular field is so diverse – people are just very different. There's simply no single workflow that appeals to everyone.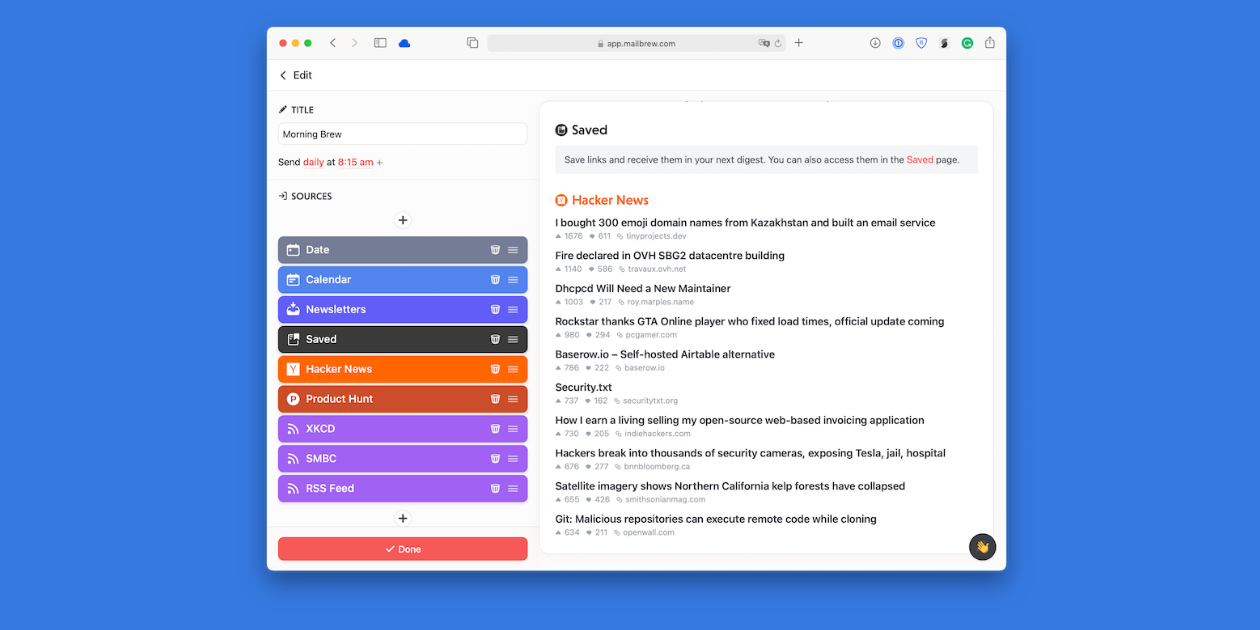 Mailbrew is the only app that allows you to receive news and content from the web in the form of regular digests. The idea behind it is to avoid the anxiety and guilt caused by endless feeds in social apps by doing bulk delivery of content at a pre-defined time throughout the day. If you commit to it you don't just open the email, Twitter, a news app, and YouTube throughout the day to check if there's something new – you know it will just come to you.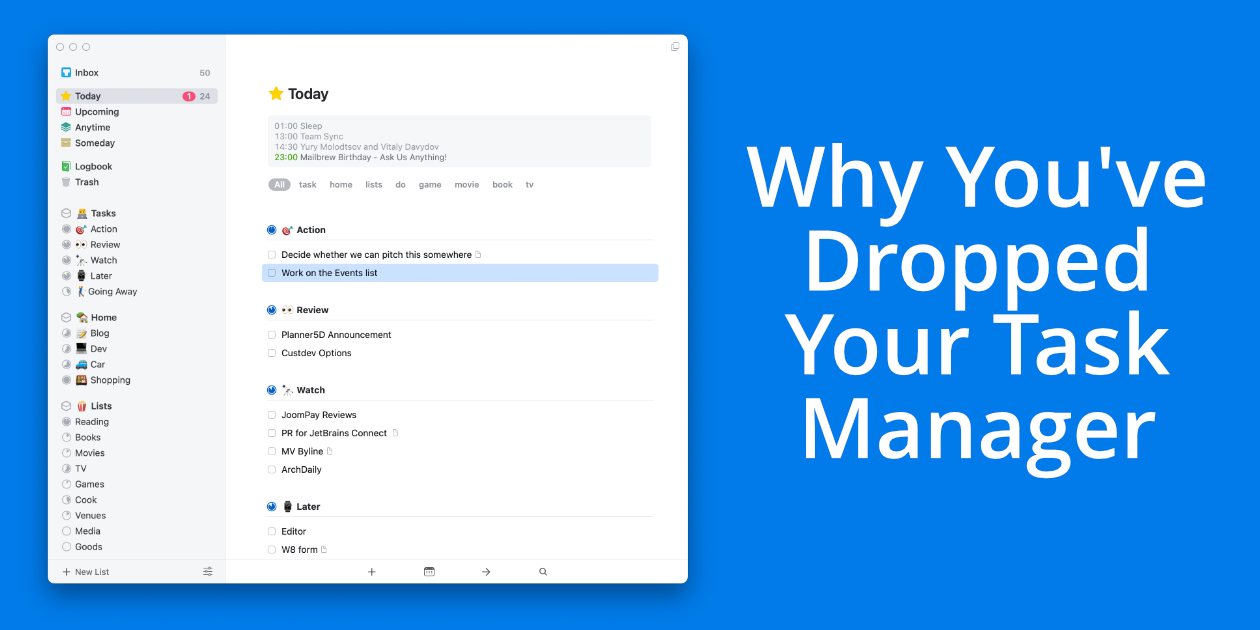 I've always been one of the people who religiously lives by their task manager – I can't survive without one. That's why I'm always surprised when I talk to people who actually get by. For a lot of people task managers only cause anxiety and end up abandoned and forgotten. What if I told you that you were just using it wrong?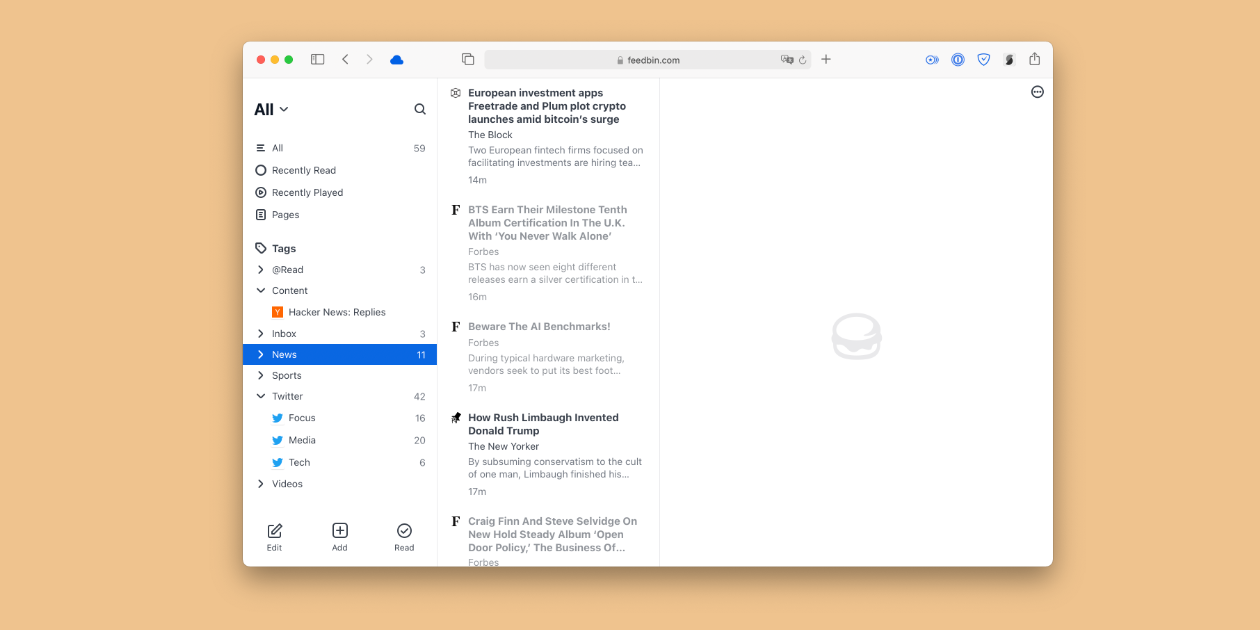 It's one thing to read a lot of content, it's another to spend hours jumping between apps trying to get a dopamine hit and then getting caught in them. You open an email client to read some great newsletter (and a lot of good authors only send out newsletters without a corresponding blog), begin to think about work, start reading some marketing emails, then go to Twitter which always tries to put out some tweets you missed. That can go for hours. And every news website out there wants you to install their own app and put it right on the first home screen.
Our browsers are astoundingly outdated and their developers seem to be oblivious to that. We went from basic HTML pages sprinkled with a little bit of Javascript to running full-scale applications like Figma or Descript yet browsers have practically the same UI as they had ten years ago.
In all the teams I worked, we used different tools for project management: from Asana to Notion and Todoist Business. I've also looked at Monday, Trello, Flow, Taskade, and others. Still, none of them can match a personal task manager.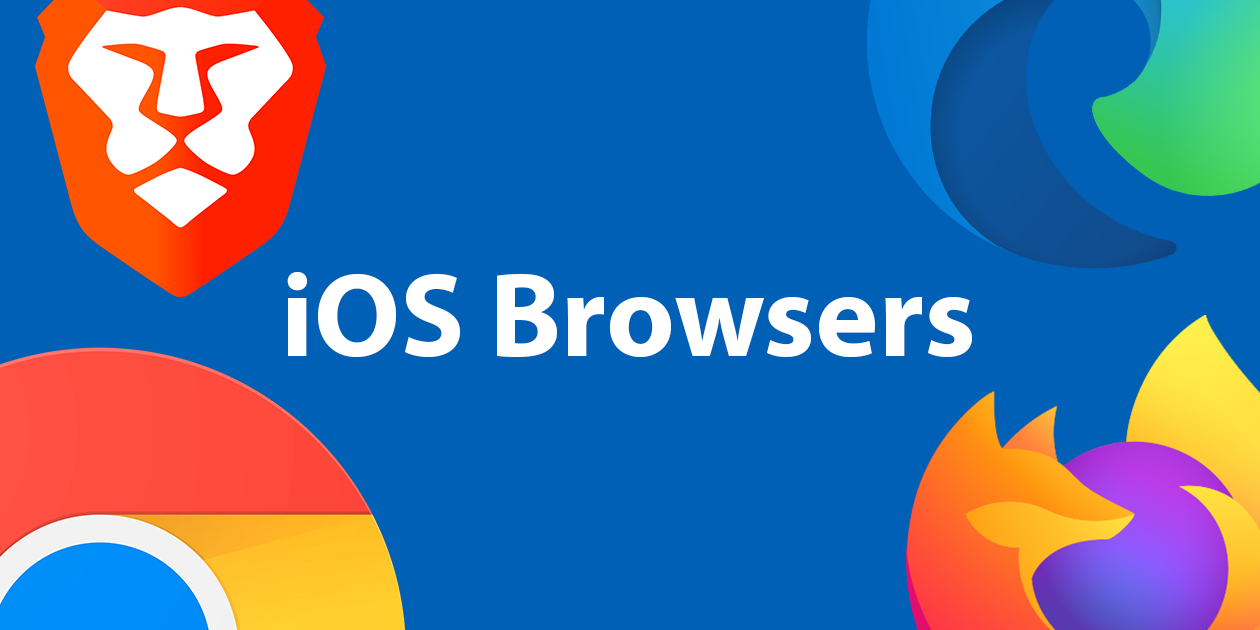 iOS 14 has finally added an option to set the default browser. But the limitations iOS still imposes and these browsers' own shortfalls will still lead people to Safari.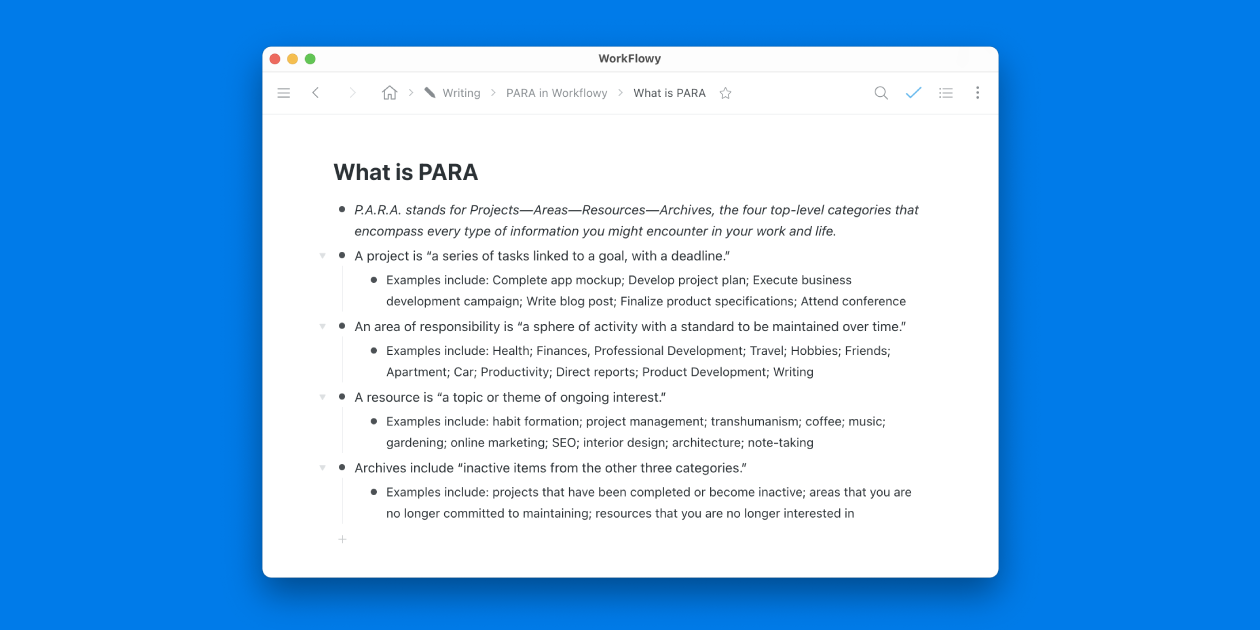 PARA is a methodology developed by Tiago Forte, a revered productivity expert. When I first learned about it seemed way to specific for me to implement. But as I was changing various tools, recently I realized that what I build for myself in Workflowy very closely resembles it and decided to complete the move.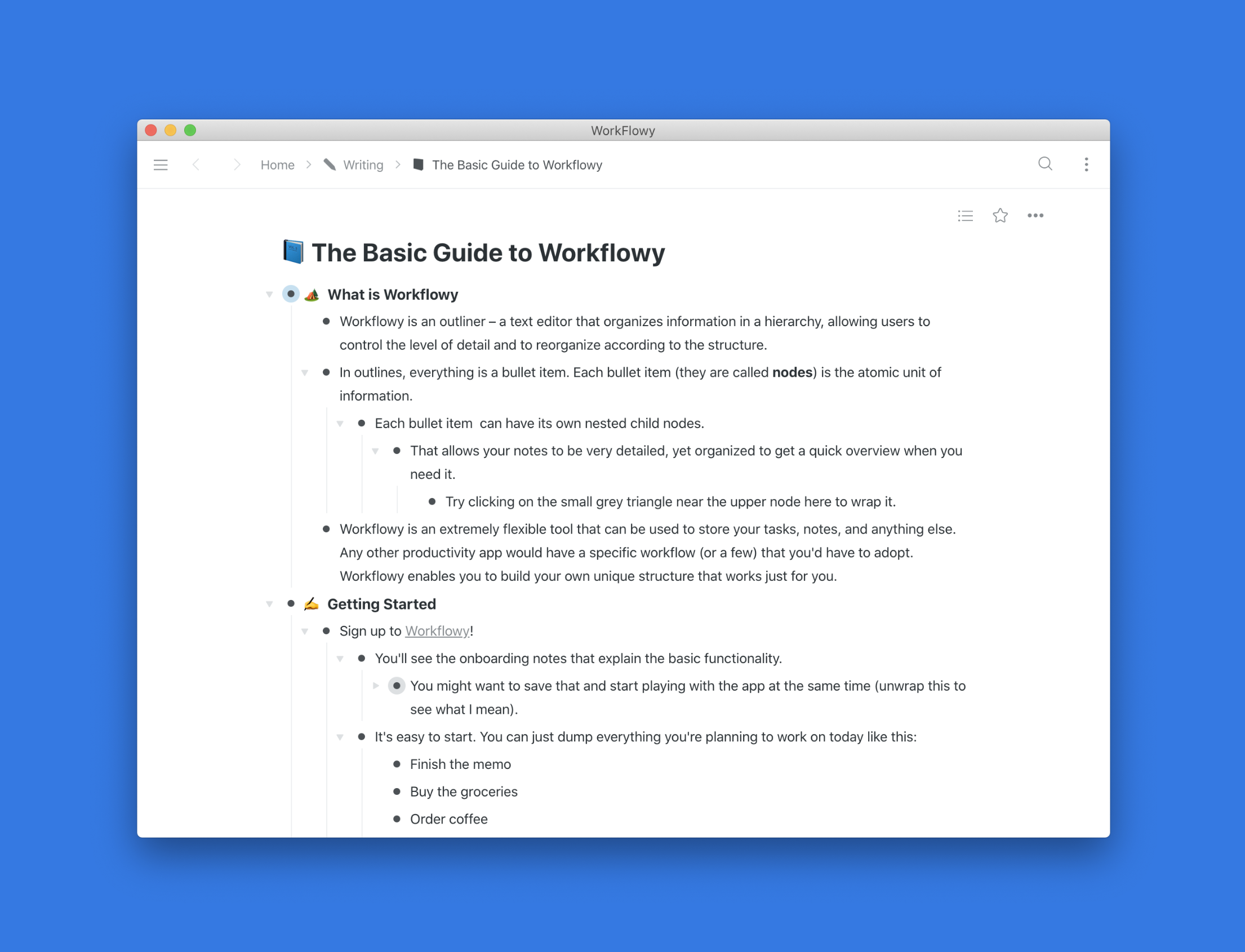 To me Workflowy is the ultimate productivity app that closely mimick the way I want to work. It might be overwhelming at first, that's why I wrote this guide to help you get into it.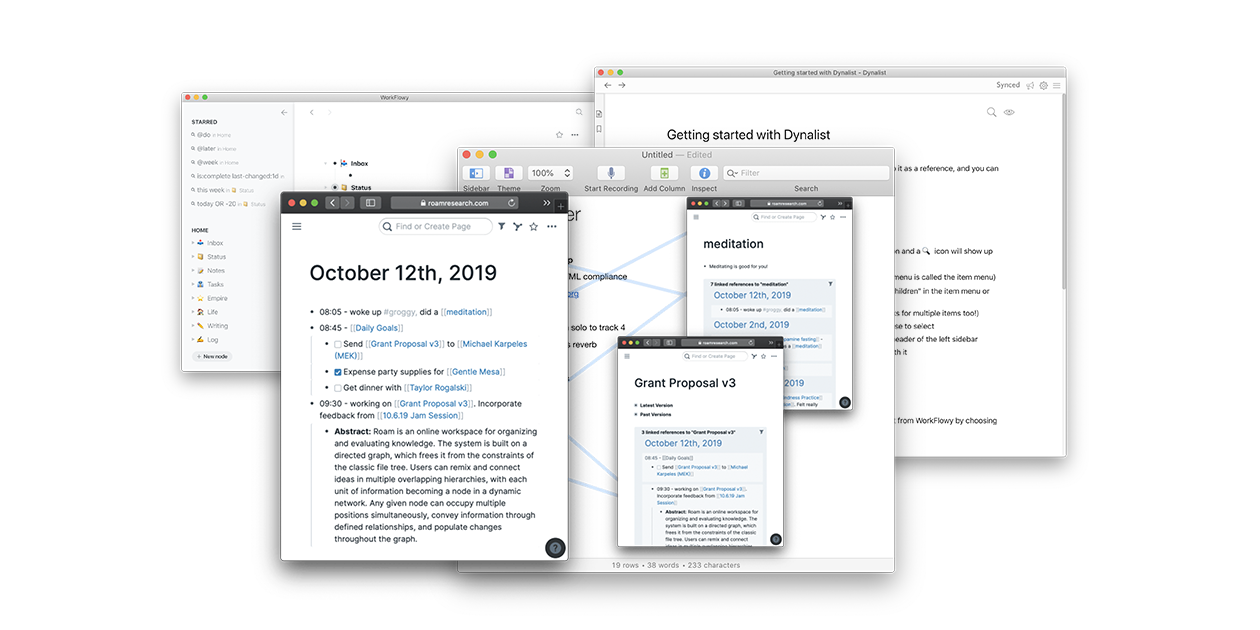 Outliners are a very curious category of software products that have been mostly used by a small number of geeks but recently captured more attention with the launch of Roam Research.